About the panel
​
During this panel, Science, Technology, Engineering, and Mathematics (STEM) faculty from across the APRU network will discuss how innovative STEM education teaching practices can be culturally responsive and adapted to the wide variety of learning environments around the Pacific Rim. Reforming STEM classroom experiences changes the paradigm of the traditional classroom environment. Instead of viewing students as vessels to receive knowledge through expertly delivered lectures, students become active participants in each class session through activities, discussions, and assessments designed to challenge and engage students deeply in their own learning. Implementation of modern pedagogical approaches creates a mechanism to quickly respond to changing academic environments and leads to improved teaching and improved student outcomes across STEM disciplines, especially for students who are underrepresented in STEM disciplines. Cognitive science and STEM education research support the benefits of evidence-based teaching, which, when paired with high-impact practices such as global engagement can allow for novel opportunities to cross traditional academic silos and enrich the student experience.
This year (2020), as faculty have moved to remote learning in response to the coronavirus pandemic, has given STEM faculty across higher education the opportunity to examine ways that our inclusive teaching practices and our disciplinary lenses can continue to support global education as a central component of student learning.
Goals:
​
By attending the faculty panel APRU Senior International Leaders will:
Learn about ways that STEM faculty in the APRU network are teaching science courses with student-centered teaching methods;

Hear reflections from panelists on how their teaching varies across cultural and national boundaries;

Understand the unique benefits for improved science education only accessible when one applies the model in multiple societies across diverse cultural settings;

Hear practical approaches STEM faculty in the network have used to support learning for diverse student populations across the Pacific Rim during this time of upheaval and transformation of traditional academic environments.
Revisit the webinar on YouTube
​
​
In collaboration with: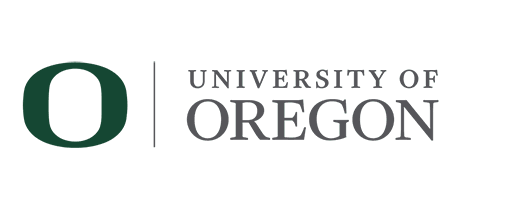 Eleanor "Elly" VANDEGRIFT
​
Program Director for Global Science Education Initiatives
Global Studies Institute, Division of Global Engagement
University of Oregon
​
​
For more information about APRU SIL Week 2020, please visit here.
Date and Time
October 9, 2020 9:00 a.m. - 10:30 a.m. (Hong Kong Time GMT+9)

Duration: 90 minutes
​
Additional Information
This webinar is open to all faculty members of APRU universities and will be recorded for those who cannot attend live.

The views, information, or opinions expressed during webinars are solely those of the individuals involved and do not necessarily represent those of Association of Pacific Rim Universities ("APRU") and its employees. APRU is not responsible for and does not verify for accuracy of any of the information contained in the series.